Pricing Example for Track A (7 Artist Units)
Track A Curriculum – Cost $2400
Artists Included: Van Gogh, Monet, Homer, Picasso, Cassatt, Mondrian, Escher
View our 35 master artists and their projects
Track A Art Supplies – Cost $636
Includes Art Supplies for all Seven Artists: Oil Pastels, Boxes of Crayons, Cotton Balls, Q-Tips, Black Crayons, White Crayons, Pencils, Tracing Paper, Chalk, Markers, Tempera Paint, Black Pencils, Labels, Paint Cups and more. Kits contain a classroom set of 36 items to create up to 750 projects per artist.
Track A Teacher Training DVDs – Cost $30 per Artist
Training DVDs show instructors how to teach the art project. The lessons are completely scripted so they are optional, but they are helpful to people who need a little extra support to feel confident teaching an art project.
35 Artists Divided Into 5 Tracks


Each track includes Artist Binders with lesson plans and scripts, duplicating masters, artist name/date cards, vocabulary cards, color photo showing completed art projects, student awards, PowerPoint presentation (slide show), props for assemblies, and Implementation Guide with step-by-step instructions. All levels of instruction (Kinder, Beg, Int and Adv) are included.
How Meet the Masters Works:
Timed, Scripted, Standards-Based Art Lessons in 3 Steps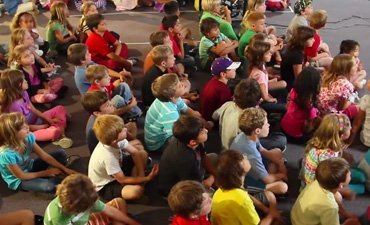 Step 1: Assembly
Introducing the Masters—Multi-Purpose Room or Classroom (20-45 minutes)
The Meet the Masters experience begins with a multi-media assembly using engaging Powerpoint slides, artist voices and music where the children learn about the fascinating lives and famous works of the Master Artists. Interactive questions and multi-media content will captivate the students while walking through a virtual museum filled with interesting stories and facts. An art background is not necessary because all lesson plans are scripted, illustrated and timed. The art vocabulary, artist name cards, art elements, props and visuals are all included and organized—nothing to research or gather.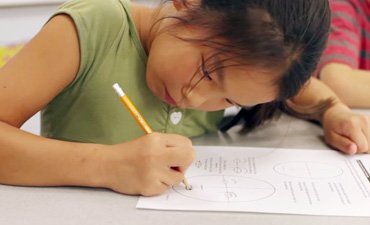 Step 2: Student Worksheets
Learning from the Masters—Classroom (15-30 minutes)
Now that the children have a true connection to the artist, it is time to introduce the techniques which made the art revolutionary. Back in the classroom, they will work on a mostly self-guided technique packet which will be the pencil-on-paper means for your student to learn from the Masters. The worksheets reinforce the material previously presented in Introducing the Masters, and further prepare them for success in the final step—the art project.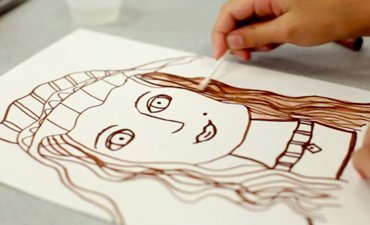 Step 3: Student Art Projects
Working with the Masters—Classroom (50-60 minutes)
After learning the inspiration and techniques of each Master the children are ready for the real fun. Your classroom will transform into an art studio as the well-equipped teacher leads the students on a step-by-step journey through the art project. Often in the same medium, style or subject matter as the Master, the students will discover their creativity while developing confidence in their own unique abilities. Training DVDs can assist the teacher with step by step detailed instructions.
Every artist unit comes in multiple levels to match up to the grades offered at your school: kindergarten, beginner (grades 1 & 2), intermediate (grades 3 & 4) and advanced (grades 5+).
Buy & Implement: Sue can help your school today: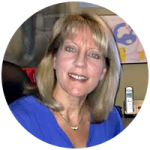 Customize MTM Program for Your School's Schedule & Needs
Implement MTM in Your School
Fundraising Ideas to Purchase MTM
Recruiting Volunteers to Teach MTM
Phone Training
Answering Questions
Sue McNair (Schools and Districts Coordinator)
sue@meetthemasters.com / Phone: 949-215-1064
Learn More:
Additional resources:
Here is a short PPT presentation and video: View Presentation.
Ready to order? Have more questions? Contact us today.