Meet the Masters has over 35 years of experience providing interactive, multi-media art education to elementary school students worldwide.
As a leading art program, Meet the Masters has introduced 35 Master Artists to more than 3 million students that range from K-8 and beyond. Our art lessons and art activities are well researched, historical, culturally diverse, standards-based and continue to inspire young artists all over the world.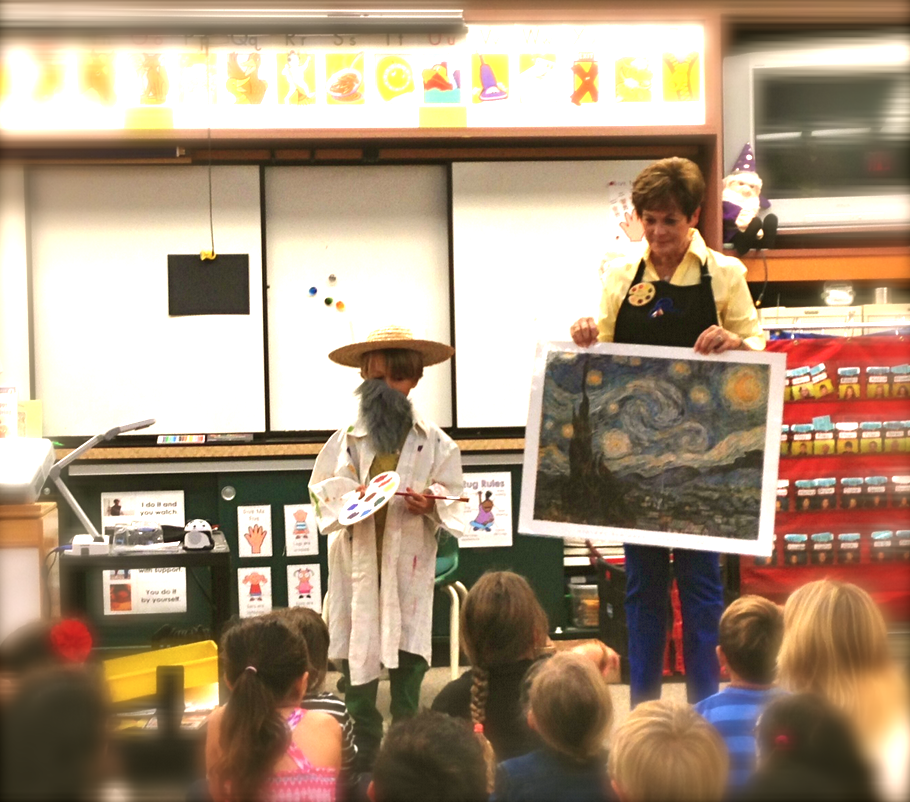 Founder Bonnie Steele discusses the importance of art and why she created Meet the Masters.
How it Started
In 1985, Bonnie Steele founded Meet the Masters as a volunteer project for her daughter's sixth grade class at Del Lago School in Mission Viejo, CA. Art education was suffering cut-backs, and Steele's intense passion for art, along with her background as a credentialed teacher and exhibited artist, sparked the idea for Meet the Masters.
While teaching her program, Steele discovered that sixth grade was sometimes too late to reach children. By the age of 12, many students had already decided they either had creative talent or they didn't. She began to see the need to begin the program at an earlier age and developed an entire curriculum made up of the best 35 master artists from around the world. With this she also included various art activities and art projects for kids.
The art program's popularity spread quickly and our small business has had an incredible impact. Today Meet the Masters has a staff of 45 that include many credentialed teachers. Meet the Masters has spread to every region of the United States, many countries and is implemented in over 1,000 schools.

In addition to our MTM teachers and our MTM self-service curriculum, we also provide a flexible online art curriculum that has allowed us to reach even more young artists at schools of all sizes. We want to spread our art history knowledge to all those students who are equally passionate about it and we hope our students become great artists like the masters they are learning about.
We are just as excited today as we were 35+ years ago and continue to teach students with the same amount of passion. We believe that every young artist should experience the masters of art and be able to express their feelings through art.
"Mankind's most enduring achievement is art. At its best, it reveals the nobility that coexists in human nature along with flaws and evils, and the beauty and truth it can perceive. Whether in music or architecture, literature, painting or sculpture, art opens our eyes and ears and feelings to something beyond ourselves, something we cannot experience without the artist's vision and the genius of his craft."