Created by professional art teachers just for you! Watch video:
Meet the Masters has been providing engaging Elementary School Art Curriculum to schools and districts since 1985. All 35 artist units come in multiple grade levels and are organized into 5 Tracks. They are incredibly well researched so that it can be taught by teachers, docents, or parent volunteers without having to create additional curriculum—we've done the work and made it easy for you. If your school is in Southern California, we can even send a professional art teacher right to your campus and if not don't worry we have an excellent Online Elementary Art Curriculum for all the art history enthusiasts out there.
NOW AVAILABLE: Online Art Lessons for Home or Classrooms
---
All of our Elementary School Art Projects are Timed, Scripted, and Standards-Based in 3 Steps: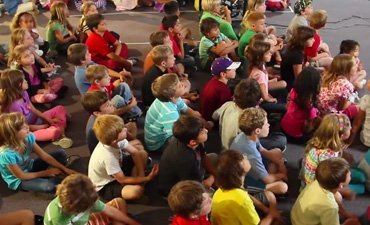 Step 1: Assembly
Introducing the Masters—Multi-Purpose Room or Classroom (20-45 minutes)
The Meet the Masters Elementary School Art experience begins with a multi-media assembly using engaging Powerpoint slides, artist voices, and music where the children learn about the fascinating lives and famous works of the Master Artists. Interactive questions and multi-media content will captivate the students while walking through a virtual museum filled with interesting stories and facts. For any of our Art Projects for Elementary Schools, art background is not necessary because all lesson plans are scripted, illustrated, and timed. The art vocabulary, artist name cards, art elements, props, and visuals are all included and organized—nothing to research or gather.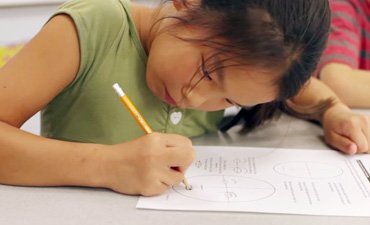 Step 2: Student Worksheets
Learning from the Masters—Classroom (15-30 minutes)
Now that the children have a true connection to the artist, it is time to introduce the techniques which made the art revolutionary. Back in the classroom, they will work on a mostly self-guided technique packet which will be the pencil-on-paper means for your student to learn from the Masters. The worksheets reinforce the material previously presented in Introducing the Masters, and further prepare them for success in the final step—the art project.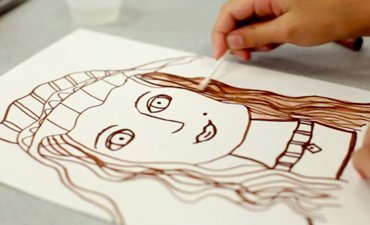 Step 3: Student Art Projects
Working with the Masters—Classroom (50-60 minutes)
After learning the inspiration and techniques of each Master, Elementary School Art History students are ready for the real fun. Your classroom will transform into an art studio as the well-equipped teacher leads the students on a step-by-step journey through the art project. Often in the same medium, style or subject matter as the Master, the students will discover their creativity while developing confidence in their own unique abilities. Training dvds can assist the teacher with step by step detailed instructions.
Every artist unit comes in multiple levels to match up to the grades offered at your school: kindergarten, beginner (grades 1 & 2), intermediate (grades 3 & 4) and advanced (grades 5+).
---
What's Included in a Track?
All Tracks Include 7 Artists with the Following:
Implementation guide (step by step)
Multiple levels of art lessons per artist
Artist lesson plan binders for 7 artists
Artist name/date cards
Access to online art prints that can be downloaded, printed or projected
Props for assemblies
PowerPoint presentation for 7 artists
Color photo showing completed art activities
Student awards
Duplicating masters
Art Supplies, Training DVDs and Art Prints (can be added to order)
Art supplies: kits contains 36 sets to create up to 750 projects per artist
Video training: step by step video demo by MTM Staff for each level of art projects
Art prints: approx. 22″ by 28″, museum-quality, laminated, full color.
Enhancements for assemblies, classrooms and bulletin board displays (limited by artist)
---

---
Learn More: