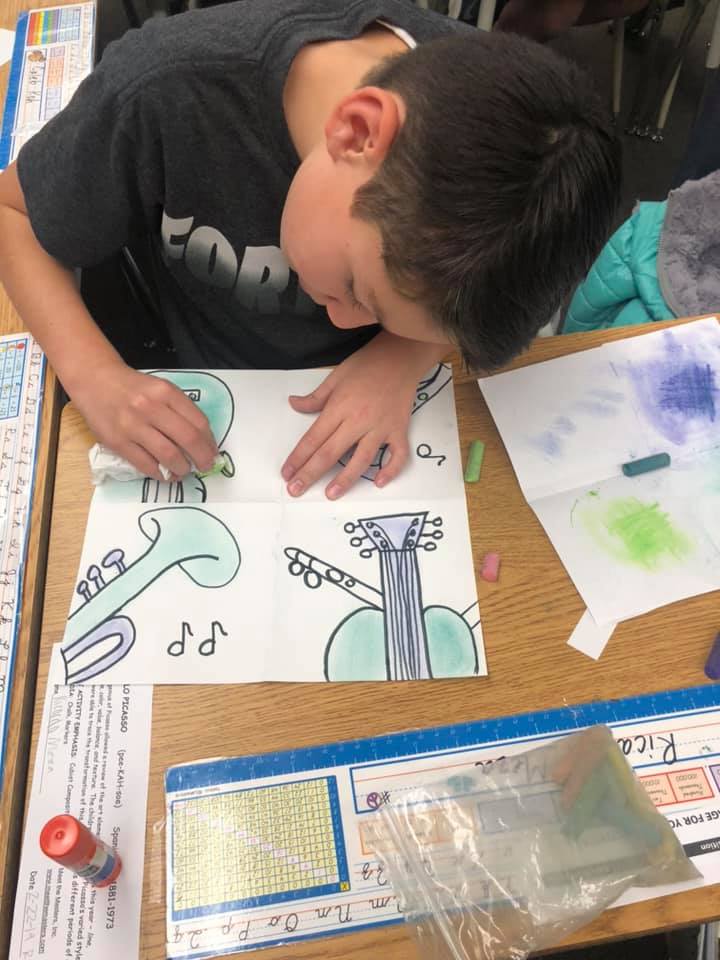 2019 APPLICATIONS NO LONGER BEING ACCEPTED SINCE APPLICATION DATE HAS PASSED
Meet the Masters is giving away $1500 worth of art curriculum and specialized art supplies to three California Title 1 schools for the 2019-2020 school year.  Art grants may be used to purchase MTM art curriculum and supplies.  Also included will be DVD training for the teachers or parents to implement the art program successfully.  This offer is for new MTM schools only and not existing schools.
Schools can apply by sending in answers to the following questions by August 23rd, 2019, 5pm PST.  PLEASE ANSWER ALL 10 QUESTIONS COMPLETELY IN ORDER TO BE CONSIDERED:
Applicant name
Applicant phone
Name of school and district
Grade levels
Total enrollment
Address of school
Is your school a Title 1 School?
Does this school have teachers or parents to implement the art program for next year?
Can your school provide all paper supplies and standard supplies such as scissors, glue and paint?
Reasons for applying?
2019 APPLICATIONS NO LONGER BEING ACCEPTED SINCE APPLICATION DATE HAS PASSED
Please email your answers to the above questions to web@meetthemasters.com by August 23rd, 2019, 5pm PST.  Any questions can be emailed to web@meetthemasters.com.
Contest Disclaimer
Three schools will be selected from the applications received and by the answers to the above questions.  Winners will be notified by email by August 30th, 2019, 5pm PST.  Not applicable to schools already using Meet the Masters.  Schools must be located in California and are for single school use only.
Prize(s). The prize(s) that may be awarded to the eligible winner(s) are not transferable, redeemable for cash or exchangeable for any other prize. Participants must provide valid and accurate contact information. If a winner cannot be contacted or is disqualified for any reason, Meet the Masters reserves the right to determine an alternate winner or not to award that winner's prize, in its sole discretion.  Any grant money not spent in initial order will not be redeemable for cash or future purchases.
Eligibility and Limitations. Participants and winner(s) must be U.S. residents. Limit of one entry per school.  
Entries. Only entries submitted to web@meetthemasters.com can be used to enter the contest. Winner will be selected based on the answers to the application questions shown above.  All blanks must be filled in accurately or entry may be considered ineligible.
Tax. Any school winning over $600 in prizes from Meet the Masters will receive an IRS form 1099 at the end of the calendar year and a copy of such form will be filed with the IRS.
Disqualification; Fraud. Failure to comply with any published contest rules is grounds for immediate disqualification from the contest. 
Release. By participating in the contest, each participant and winner waives any and all claims of liability against Meet the Masters, and its employees.
Miscellaneous. Void where prohibited. Odds of winning depend upon the number of participants. 
Compliance with Law.  The conduct of the contest is governed by the applicable laws of the United States of America, which take precedence over any rule to the contrary herein.