At the City Council meeting in a small town in Southern California this week, the mayor proclaimed September 8-14 as Arts Education Week in Coronado. One of those honored was Cyndi Fuhrmann, the Visual and Performing Arts teacher at the elementary school, for her excellent work in bringing the Meet the Masters art program to Village Elementary. The PTO proudly announced the news on their Facebook page, saying, "We appreciate you and Village PTO is proud to support the Meet the Masters program with financial and volunteer support!"
Learn more about Meet the Masters at Village Elementary and the annual end of year ArtWalk that celebrates and showcases the masterpieces.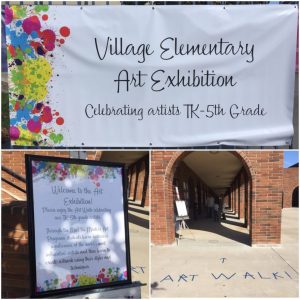 Contact us to bring Meet the Masters into your school.