Meet the Masters Track Savings until June 30th, 2020:
Schools implementing their own MTM programs (with their own teachers/parents) can save 10% on single track and 15% on multiple track curriculum purchases until June 30th, 2020.  Just call Sue McNair at 949-215-1064 to get a quote using coupon code MTMSAVE1015 until June 30th, 2020.  Click here to view all 35 artists by track.
If you are a school in Southern California and need onsite teachers, click here.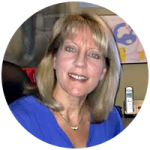 Contact Sue to Get a Free Quote:  949-215-1064
Get a Customized MTM Program for Your School's Schedule & Needs
Learn How to Implement MTM in Your School with Teachers or Volunteers
Discover Fundraising Ideas to Purchase MTM
I'm Here to Answer Any Questions About the Program 
Sue McNair (Coordinator for Schools and Districts)
sue@meetthemasters.com / 949-215-1064
Meet the Masters is proud to work with millions of students across the United States, Canada, Mexico, Europe, Africa and as far away as China!
We often receive testimonials from very satisfied educators and parents.  Please continue to share your feedback with us.  Here are a few recent comments:
Educators, Parents & Teachers Love Meet the Masters
Meet the Masters continues to entertain, educate and keep my kids interested in the art masters. We have been working with MTM and their teachers for many years now and I always recommend it to other teachers who want to get the most out of their art program.

Valerie Johnson, 4th Grade Teacher
Golden Elementary School, Placentia, CA
Teachers were able to implement the clearly written Meet the Masters lesson plan with ease. Our second graders were actively engaged during the Picasso lesson. They created their own abstract art and were proud to share their masterpieces with their families during Open House last year. Overall, we were impressed with the material and the students enjoyed learning about Picasso. We will be doing the art project again this year to share at Open House.

Josh Barbera, 2nd Grade Teacher
Village Elementary School
Coronado, CA
I have been so impressed with Meet the Masters and truly believe it has been an invaluable learning experience for my son.  He loved being exposed in creative and unique ways to history and cultures different than our own. What an amazing program!

Beth Allin, Parent Volunteer
Fairlawn Elementary, Fort Pierce, FL
I am the director of Meet the Masters at REACH Leadership STEAM Academy in Riverside, California. The children love the art projects and look forward to learning about artists every month. At the end of every school year we do an art gallery where we display the students' artwork. The parents, students, and school staff all enjoy Meet the Masters!

Ruben Nolasco, Director
REACH Leadership STEAM Academy
Riverside, CA
Meet the Masters Art Program and their teachers have been a wonderful addition to Las Palmas Elementary School.  Our students love the engaging discussions about art and famous artists and greatly enjoy the actual art projects. The students are a part of raising the funds each year to keep the program going and they love hearing they have reached the amount and art is returning.  Meet the Masters is an easy to implement program at any school, highly organized, and worth the money.

Kristen Nelson, Principal
Las Palmas Elementary School
San Clemente, CA
I first discovered MTM eight years ago at Legacy Prep Academy in Utah. They needed volunteers. I wanted to learn Art History myself, so I signed up to volunteer.  I was blown away! It was simple, informative, and so much fun. My own knowledge base was expanded considerably. The structure of the scripted lesson plans made it so easy to present to students. The MTM teaching experience has given me knowledge and skills that have served me well ever since.

Our family has moved twice since then and I'm now working at the local elementary school.  I have been involved in efforts to bring back Art and Music. Remembering how fabulous MTM was, I looked them up. We will be starting MTM this fall and I am beside myself with excitement! Art history, technique, creative inspiration, cultural literacy! All these things presented in a way that is fun and easy to retain. It is a joy for the students and the adults lucky enough to be teaching them!

Lizz Davis, Elementary School Teacher
Castle Heights Elementary, Price, Utah